Kurt Rothschild z"l Azkara,
30 January 2023 7:30 PM
Community Events
Please join us on Jan 30th at 7:30pm at Shaarei Shomayim for a community wide azkara in honour of Mr. Kurt Rothschild z"l, featuring our guest speaker, Rav Yisrael Meir Lau, the former Chief Rabbi of Israel who knew Kurt well throughout his life.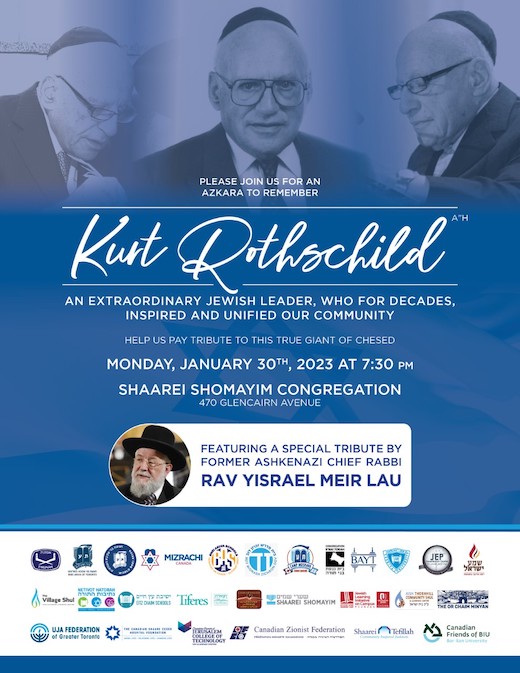 Location:
Shaarei Shomayim Congregation
470 Glencairn Ave
Toronto
M5N 1V8
Map It!

Click here to contact Naomi Elmaleh for more information.

Toronto Eruv

Eruv status verified Friday afternoons. For email notification,

CLICK HERE
Toronto Weather