Blood Donpr clinic,
1 July 2022 9am - 1 pm
Community Events
BAYTís next blood donor clinic, in memory of Batsheva Yeres, z"l, will be on Friday, July 1. Please register at: www.blood.ca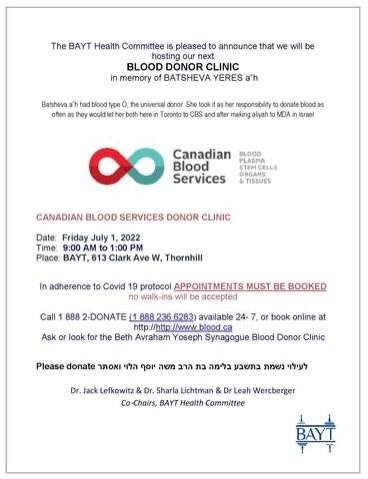 Location:
Beth Avraham Yoseph of Toronto
613 Clark Ave. West
Thornhill
L4J 5V3
Map It!

Visit www.blood.ca for more information.

Toronto Eruv

Eruv status verified Friday afternoons. For email notification,

CLICK HERE
Toronto Weather