Legal Ethics: Ethical and Effective Crisis Management for Clients,
26 June 2022 9:30am - 11:00am
Community Events
Rabbi Torczyner has two new ethics lectures, upcoming in June, eligible for continuing education credits. Link: http://tiny.cc/mtethics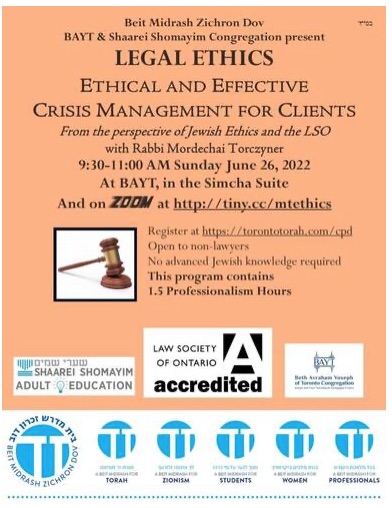 Location:
Beth Avraham Yoseph of Toronto
613 Clark Ave. West
Thornhill
L4J 5V3
Map It!

Visit tiny.cc/mtethics for more information.

Toronto Eruv

Eruv status verified Friday afternoons. For email notification,

CLICK HERE
Toronto Weather