Tech, Torah & Toronto,
26 October 2021 7:00pm
Community Events
Did you know Toronto is North America's fastest growing tech hub? Hear from frum entrepreneurs about how to build valuable skills without going to university, get employed and make more money for your family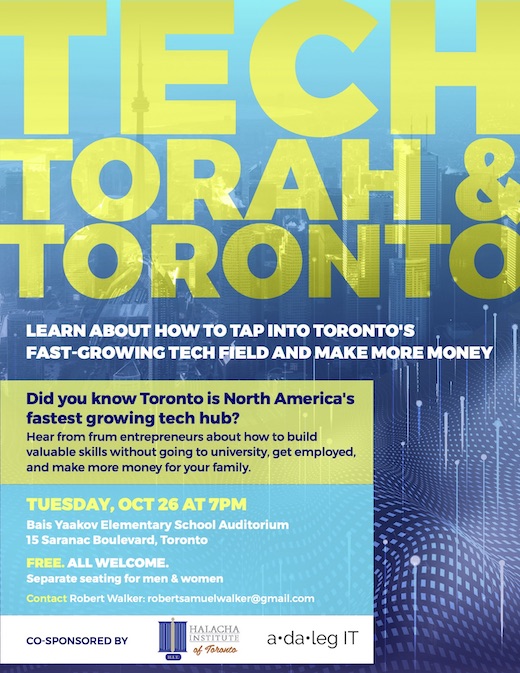 Location:
Bais Yaakov Elementary School
15 Saranac Blvd
Toronto
M6A 2G4
Map It!
Cost: Free

Contact Robert Walker at 647-460-4248 or click here for more information.

Toronto Eruv

Eruv status verified Friday afternoons. For email notification,

CLICK HERE
Toronto Weather