Yeshivas Nefesh Dovid Online Parlour Meeting,
26 May 2020 2 PM onward
Fundraising Events
Rabbi Ahron Margalit will be addressing us all the way from Israel to benefit Yeshivas Nefesh Dovid for young men with hearing loss. The video will be subtitled in English and a sign language interpreter will be shown and promises to be a special experience.
To access the video, go to www.nefeshdovid.com

PLEASE NOTE: This event is accessible for viewing anytime AFTER 2 pm Tuesday onward. It is NOT live nor livestreamed so will be uploaded and available to view after 2pm Tuesday May 26 and onwards.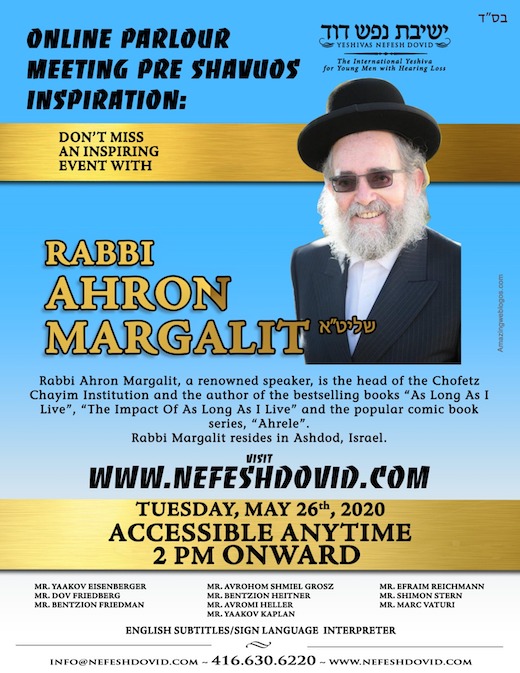 Toronto Eruv

Eruv status verified Friday afternoons. For email notification,

CLICK HERE
Toronto Weather