Nshei Kollel Ohr Yosef Chanukah Melaveh Malka,
14 December 2019 8:30pm
Community Events
Ladies Auxiliary of Kollel Ohr Yosef invites the women of the community to our annual Chanukah Melaveh Malka. It will take place Motzei Shabbos Parshas Vayishlach, December 14, at 8:30 pm at Eitz Chaim. Join us for a Melaveh Malka and an inspiring speaker, Batya Faigenbaum.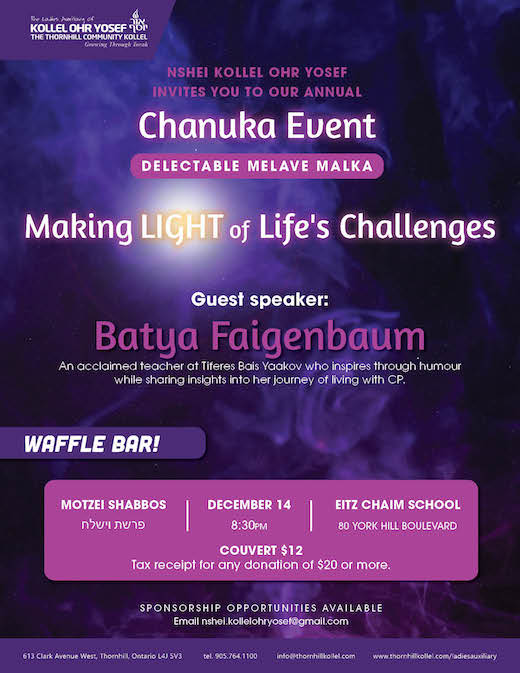 Location:
Eitz Chaim Day School (Spring Farm)
80 York Hill Blvd
Thornhill
L4J 2P6
Map It!
Cost: $12, sponsorship opportunities also available

Click here for more information.

Toronto Eruv

Eruv status verified Friday afternoons. For email notification,

CLICK HERE
Toronto Weather