Reb Sholom Mordechai Rubashkin - lecture for women and girls,
7 May 2019 8 PM
Community Lectures
This lecture is for all women and high school-aged girls in the Toronto Jewish community.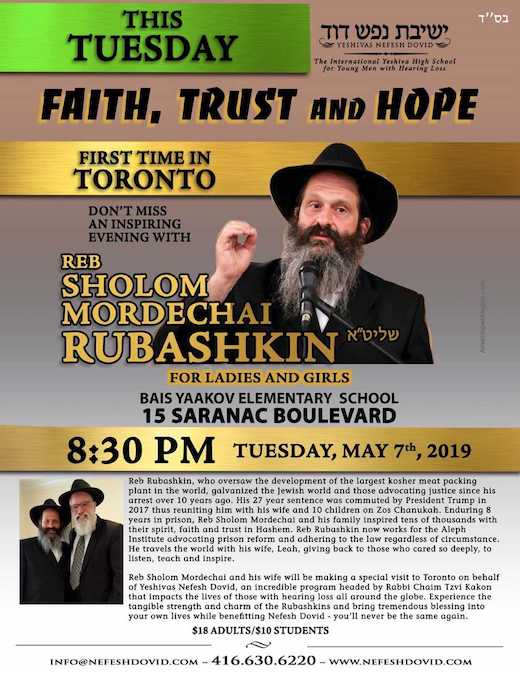 Location:
Bais Yaakov Elementary School
15 Saranac Blvd
Toronto
M6A 2G4
Map It!
Cost: $18/ladies $10/students including high school

Contact Mrs. Elana Kalifon at 416.939.0775 or click here for more information.

Toronto Eruv

Eruv status verified Friday afternoons. For email notification,

CLICK HERE
Toronto Weather