Making Pesach Like a Pro,
14 March 2018 7:30pm
Community Events
Wed March 14 at the Sephardic Kehilla Centre for "Making Pesach Like a Pro": A night of cooking demos by professional chefs and interactive learning with COR rabbis. Sumptuous complimentary food will be served. Remember, for all of your Pesach questions, please don't hesitate to email us at Questions@cor.ca or use our Text-A-Rabbi service (647) 402-1910.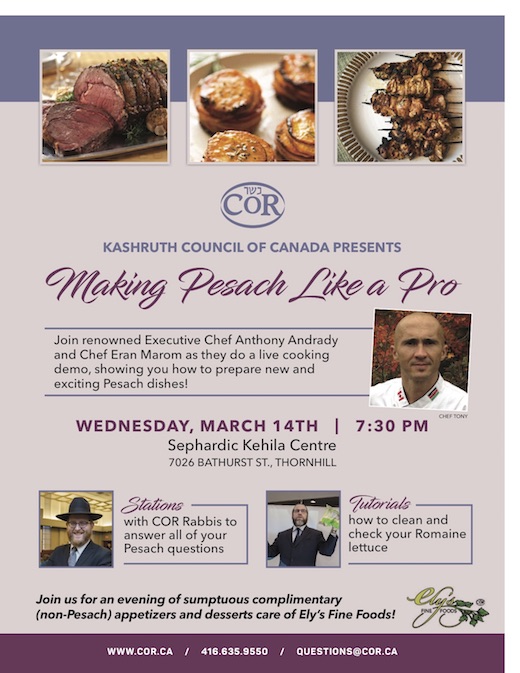 Location:
Abir Yaakob Congregation
7026 Bathurst Street
Thornhill
L4J 8K3
Map It!
Toronto Eruv

Eruv status verified Friday afternoons. For email notification,

CLICK HERE
Toronto Weather