An Evening with Lev HaOlam,
13 January 2018 8pm
Community Events
The community is invited to hear from

A dynamic speaker from Israel, Mr. Nati Rom, the founder of Lev HaOlam, an
organization that supports Jewish businesses in Judea & Samaria struggling as
a
result of the
anti Israel BDS movement! Come hear the facts!

This Motzei Shabbat Jan. 13th 8pm @ The Beth Avraham Yoseph of Toronto
Congregation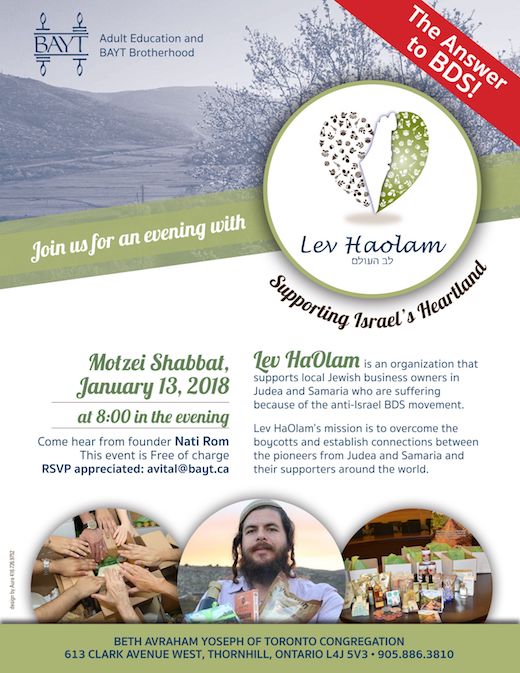 Location:
Beth Avraham Yoseph of Toronto
613 Clark Ave. West
Thornhill
L4J 5V3
Map It!
A project of:
Beth Avraham Yoseph of Toronto
613 Clark Ave. West
905-886-3810
www.bayt.ca
Toronto Eruv

Eruv status verified Friday afternoons. For email notification,

CLICK HERE
Toronto Weather