Wine and Cheese Tasting,
7 December 2017 5-8pm
Community Events
Join Nava Wine, a brand by Tzafona Wine and Nature's Best Cheese to celebrate the launch of Ontario's ONLY Kosher Mevushal Wine, and Cholov Israel Cheese, this Thursday, December 7th at Moko Foods (136 Tycos Drive).

Indulge in a delicious wine and cheese tasting, along with kosher appetizers catered by Moko Foods. The event will be open to the public any time between 5-8PM! Tickets can be bought at the door for 25 dollars, including 2 wine tastings, unlimited cheese tasting, and many tasty appetizers!

We hope to see you there! Please email wineandcheeselaunch@gmail.com for any questions.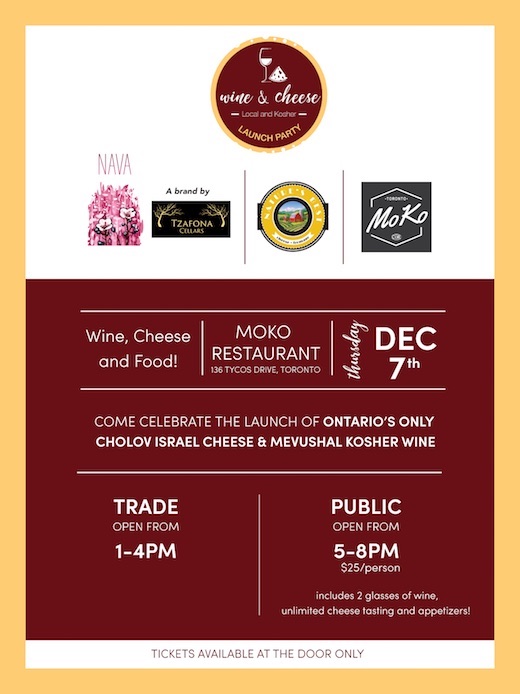 Location:
Moko Foods
136 Tycos Drive


Click here for more information.

Toronto Eruv

Eruv status verified Friday afternoons. For email notification,

CLICK HERE
Toronto Weather